Tea Cake Recipe
Orange Flower Water Navettes
The tea cake recipe here is for individual pastries called navettes, a word which means boat amongst other things in French. They are said to represent the boat on which Saint Mary Magdalene and Saint Martha were riding when they touched shore in Provence 2000 years ago.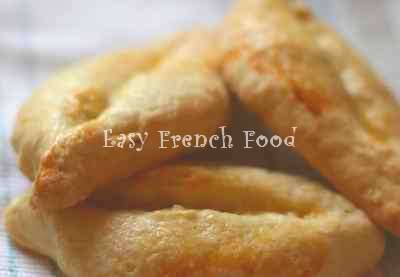 This particular version contains orange flower water, but you can find navettes flavored differently and even mass marketed with a dollop of jam or chocolate in the center.
Saint Victor navettes have been made in the city of Marseille near the Saint Victor Abbey for more then two hundred years. Traditionally the people of Marseille buy them by the dozen (one for each month of the year) and eat them for the celebration of Chandeleur on the second of February.
This tea cake recipe makes exactly two dozen navettes.
When I made these tea cakes recently, I wanted to serve them for dessert rather than tea, so I whipped up this delicious and easy Mascarpone cream and served it alongside the navettes. My family was crazy for it.