Ham in France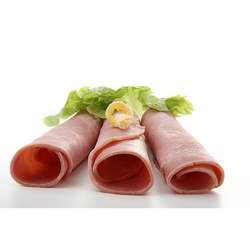 The French love ham and even the tiniest grocery store will usually be equipped with a meat slicing machine and several varieties of jambon to choose from. Keep in mind that there are two basic sorts of ham available. Cooked ham, which is light pink in color, and what most people use when they're going to make a ham sandwich, and raw cured ham which is darker in color, prosciutto from Italy being the best known example.
Although Italy wins the notoriety contest for raw cured ham with its prosciutto, France has its own special hams, such as jambon de Bayonne, a delicious raw cured ham from the south west of France.
New!

Comments

Have your say about what you just read! Leave me a comment in the box below.