Moroccan Carrot Salad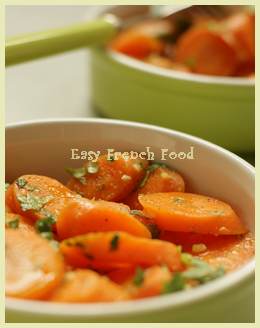 With this Moroccan carrot salad, you'll find me working the North African angle again. I can't help it - all this French food gets me to craving something spicy and you'll find Moroccan food all over France, so why not?
This salad can be served as a first course for a Moroccan inspired meal. You might like to follow with this
Moroccan chicken recipe
that features preserved lemons and olives. It also is a great make ahead salad to serve at a bbq. The spicy flavors go well with simply grilled meats. Be sure to use only the freshest, sweetest carrots you can find to make this easy salad.