French Madeleine Pan
A madeleine pan is a specially shaped cake pan used to make French madeleine cookies. This French cookware comes in a number of different materials and shapes. Here is a selection of the best.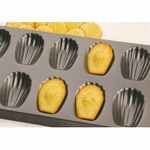 Chicago Nonstick Madeleine Baking Pan
This pan makes a dozen madeleines at a time. Because many recipes make about 2 dozen madeleines (mine included), you might like to buy two. Please note that although this pan is sold as non-stick many home bakers prefer to lightly oil and flour it for the best results.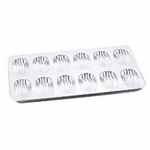 World Cuisine Tin Madeleine Sheet
Another 12 hole madeleine sheet, this one is made in France from heavy-gauge tinned steel. You'll need to brush it with vegetable oil or melted butter to make sure all the grooves are greased. It will give you superb golden brown madeleines for your effort and is built to last provided you care for it (no dishwasher please). Excellent quality.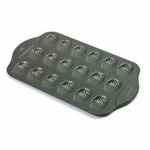 Norpro Nonstick Pan for Mini Madeleines
This one is for making smaller shaped cookies, chocolates and candy. It is non stick and heats and browns whatever you are baking evenly. There are 18 wells and you'll need to hand wash this one as well.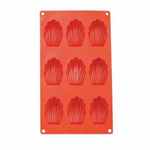 Lekue Silicone Pan - Regular Sized
If you like baking with silicone, this one is for you. The silicone surface virtually guarantees easy release, but even here it is recommended that you grease your madeleine pan lightly. Silicone bakeware is freezer, microwave and oven proof and you can put it in the dishwasher. A good buy for the modern cook that likes the latest technology.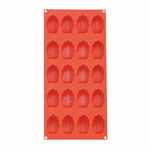 Lekue Silicone Pan - Small Sized
This is the same as the pan above, but gives you smaller madeleines. Would be good for making scallop shaped candies or chocolates.