Broccoli Quiche Recipe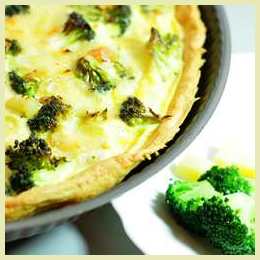 This broccoli quiche recipe is one of my favorite ways to eat quiche. The key to making a quiche with broccoli is to just lightly steam the vegetables before baking. This makes the vegetable tender but doesn't cook the flavor out of it.
Review tips for how to make quiche here if this is your first quiche. It's actually dead easy and you may soon find yourself making quiches all of the time.