Basic Quiche Recipe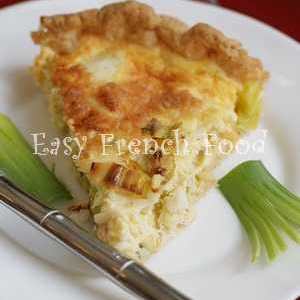 Once you understand this basic quiche recipe you can change the ingredients around to accommodate what you have on hand and what you feel like cooking and eating.
Quiche Crust
You can use either a traditional pie crust (called a pâte brisé) or a puff pastry crust (pâte feuilletée) when making quiche. Using a store bought pastry often means the difference between making a homemade meal or not, so please do nto hesitate to use them if you must. However, making your own is easier than you maight think, especially with these two shortcut recipes:
Find more useful quiche making tips here: how to make quiche.
Return to Quiche Recipes.