Hollandaise Sauce Recipe
How to Make it Right Everytime
This Hollandaise sauce recipe is one of the great classics of French cooking.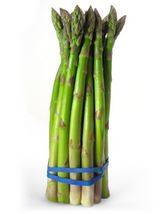 You might have had it on poached eggs and called it Eggs Benedict, but Hollandaise sauce goes great with other things, especially asparagus. Because it is so rich, Hollandaise sauce goes best with simply prepared foods.
I've included the recipes for a few of the more common variations on Hollandaise sauce, including a bernaise sauce recipe. Bernaise sauce is a perfect sauce to have with steak, and when served with a certain extra tender cut of beef becomes Chateaubriand. These sauces can be a little bit tricky to prepare, but not enough to keep you from having great results.
How to Make Hollandaise Sauce
Follow these three basic steps for each recipe:
Melt and clarify the butter. This simply means skimming off the white solids floating on top of the melted butter.
Use a double boiler to lightly cook the egg yolk mixtures.
Add the liquid butter slowly to the egg yolk mixture and don't stop whisking.
Sauce Hollandaise
This recipe requires you to clarify the butter and use a double boiler arrangement to cook the sauce. Don't forget: add the butter slowly and whisk, whisk, whisk!
Preparation time: 25 minutes
Makes 6 servings
Ingredients
7 ounces unsalted butter, melted and clarified
3 egg yolks
3 tablespoons water
juice of 1/2 lemon
salt and white pepper
Directions
Melt the butter over very low heat without stirring and skim off the solids floating on top.
Fill a pan about half way with water and bring it to just below boiling. Place the egg yolks in a Pyrex bowl that fits just inside the pan.
Whisk in the three tablespoons of water and place bowl in the pan of simmering water. Continually whisk until egg yolks thicken and lighten (about 5 minutes).
Remove from heat and very gradually pour in the clarified butter continually whisking.
Whisk in lemon juice and salt and pepper to taste.
Best served immediately or warm a few seconds in the microwave. If the sauce is too thick you can whisk in a little hot water.
New!

Comments

Have your say about what you just read! Leave me a comment in the box below.