List of Cheeses
French AOC Names
Here is a handy list of cheeses that includes all of the French cheese that benefits from an Appellation d'origine contrôlée (AOC).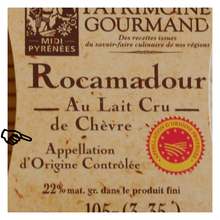 As you may know, there are hundreds of different kinds of French cheese. Only a handful (relatively speaking), however, benefit from an AOC. The AOC is system that has been developed in France to protect certain wines and food. When you buy a French product marked with an AOC, you are guaranteed that the food has been produced according to certain strict conditions. These conditions include the area from which the product comes from and how it is made.
This list of cheeses is divided according to type. If you are not already familiar with the idea, you might benefit from learning the types of cheese, as it makes appreciating the variety all the more easy. You'll also find listed here the region in France from which each cheese originates.