French Salad Vegetable
by Martha StMaud
(Aix en Provence)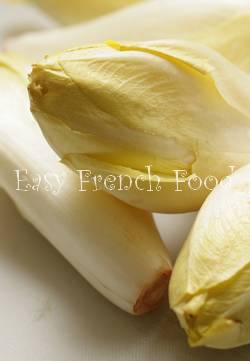 Les Endives
Hi. I live in France too! I have eaten a salad with pear, goats cheese and toasted pine nuts. The salad vegetable used is seasonal and popular. It is a bulb shape, and is definitely not fennel. Do you have any idea what it is? It is also green. Thanks.


---
Hi Martha,
I am jealous of you living in the South. Aix en Provence must be lovely.
Is it possible that the vegetable you are thinking of is Belgian endive? Let me know if we need to search further. Here's a tasty
endive salad recipe
that you might like to try.
Kind Regards,
Kim
---