Brasserie Margaux
by Mary
(Fort Collins, Colorado, USA)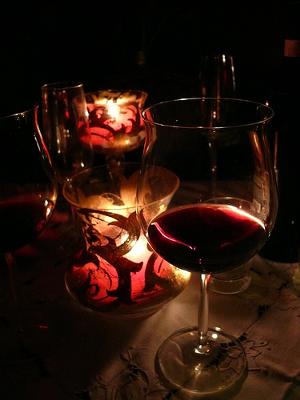 French Atmosphere
The Brasserie Margaux, Seattle -

My husband and I visit relatives in Seattle, Washington every summer and frequently eat out for dinners. We like to try new cuisines each time.

During this last visit we tried Brasserie Margaux, a small bistro which has Northwest style French food. They serve both dinner and lunch, but we opted for one of their lunch openings.

Upon arrival we were greeted by a hostess, who was dressed in a white shirt and black skirt, very clean and well spoken, even with a French accent. As we walked toward our table, I noticed the bright white tablecloths each with a rose in the center. There was low lighting and candles on the walls, this decorating style set a very romantic atmosphere for all visitors.

Once seated at our two-person table, a waiter greeted us, giving me a small flower. He described the various wines that they had and even offered a sample before we decided which to have that night. He gave us the menus and allowed us time to review our entree selections.

Brasserie Margaux has a variety of meals including the classic French onion soup, grilled sea scallop brochettes and even mushroom ravioli with a red wine sauce. I decided on the French onion soup and the tarragon-seasoned halibut. My husband had the house salad with French dressing and country-style pâté. Both meals were delicious, prepared and served quite beautifully with colorful and fragrant herbal decorations.

The prices were a little expensive, about $60 for our entire meal, but it was well worth it. The meal was delicious, the staff was prompt and polite and the atmosphere was very romantic. Brasserie Margaux is a great restaurant to visit for a anniversary dinner or even for a first date. This may not be a great family restaurant, but it is perfect for couples.