Bain Marie
by Anonymous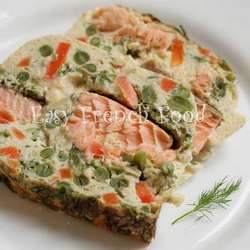 Terrine Cooked in Bain Marie
Question: When cooking an egg dish in a bain marie should I preheat the bain marie before adding the egg/veggie terrine?

Answer: Unless a recipe specifically calls for preheating, you should be fine starting with cool water. It may be even recommended to start out cool for egg dishes, otherwise you may end up with a crusty effect.

The whole point of a bain marie is to gradually heat and cook a dish, so starting out cooler should pose no problems in the majority of cases.

Happy cooking!

Kim

P.S. That is a photo of yummy salmon terrine.