Bienvenue to La Marmite! My apologies for being so long between issues yet again. We have moved from Paris to the south of France and things have been a bit confused. However, I have located the coffee press and the bottle opener and things are looking up!

Here is a recap of some of the past month's explorations. Hopefully there is something here to please everyone.

---
Quick Bread Appetizers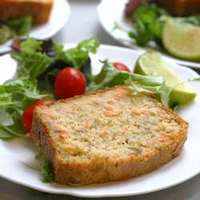 Looking for an easy, make-ahead appetizer to serve at your next aperitif party? Savory quick breads are tremendously popular in France. They can be made a day in advance and then sliced just before serving. They might be sliced in bite sized cubes or in more generous portions. They are also great as starter courses served alongside a small green salad.

Many different ingredients can be used in a quick bread and you really needn't hesitate to come up with your own taste combinations. Here are two recipes to get you started: Salmon Appetizer Bread and Olive Bread.



---
French Bottled Water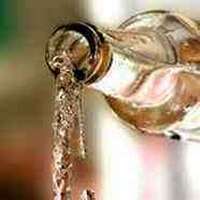 Just as with food, cheese or wine, France has a tradition of reveling in the different tastes and compositions of the water that flows from different sources all over the country. Learning about these waters is yet another way to learn about France itself.

I am sure you have seen some French mineral water for sale in your local grocery store. It is shipped all over the world these days. While it would be ridiculous to make one of these your everyday drinking water (just imagine the environmental costs of shipping water!), enjoying an occasional bottle can add a lovely touch to a special meal.

Here you will find some recommendations for selecting a bottle: French Bottled Water



---
French Wine Regions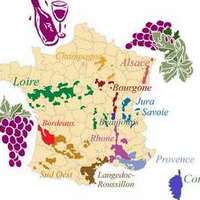 Understanding French wine begins with an understanding of the different regions from which the wine comes. Not only does the climate and earth change across France, each region has its own methods and traditions of wine making. If you know a little about each of the regions, you will quickly be able to focus in on the wines that are more pleasing to you or are likely to complement a given dish.

Caution, however, the subject is vast! The article here is intended as just a start to the gloriously rich topic of French wine: French Wine Regions

---
Cooking Schools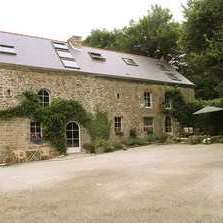 Ever dreamed of taking a cooking vacation? France abounds in small cooking schools catering to both the tourist and the gourmet cook in you. There is probably a cooking school in every region of the country, and many of these offer their courses in English.

Two recent additions to the website are:

By the way, if you run a French cooking school or class (either in France or elsewhere), feel free to contact me. I will try to feature your classes on Easy French Food in the section on French Cooking Schools.



---
French Table Manners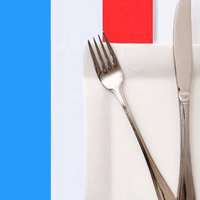 Just like many aspects of French culture, table manners are fairly well detailed and adhered to by many, if not most, French people. Personally I have never been troubled by the notion of manners, it makes things easier. Provided, of course, you are aware of the rules.

Just as with any system of etiquette, the basis of French table manners is respect for your fellow diners. Here are a few basics that should come in handy if you are visiting France on business or pleasure: French Table Manners.



---
Site Recommendation
Earlier this summer I was contacted by Homa Sabet Tavangar, author of Growing Up Global, a book aimed at helping us to raise globally aware children. In today's world, this only makes sense. I know from personal experience that exposure to different cultures increases a child's tolerance and also his awareness of who he truly is.

Homa's message is all about the positive effects of education and awareness. To learn more, please visit her website which will provide you with resources to help your own children become more aware of other cultures around the world: Growing Up Global

---
End Notes
I am still changing the look and feel at Easy French Food, always with the aim of making it easier for you to find the recipes and information you are looking for. If you have any comments or suggestions about the site or about this newsletter, please feel free to contact me!

If you are receiving this newsletter because a friend forwarded it to you, you can sign up for your own copy of La Marmite: Subscribe to La Marmite.

A bientot and remember to enjoy your food!

Your friend in France,

Kim









New!

Comments

Have your say about what you just read! Leave me a comment in the box below.